[REVIEW] Ole Henriksen Truth Creme Advanced Hydration
By Kristine Lam - February 29, 2012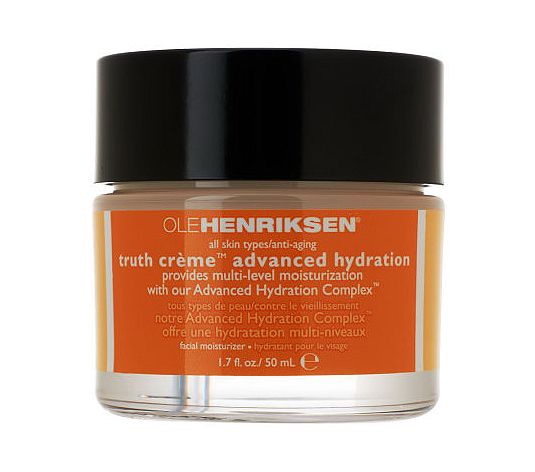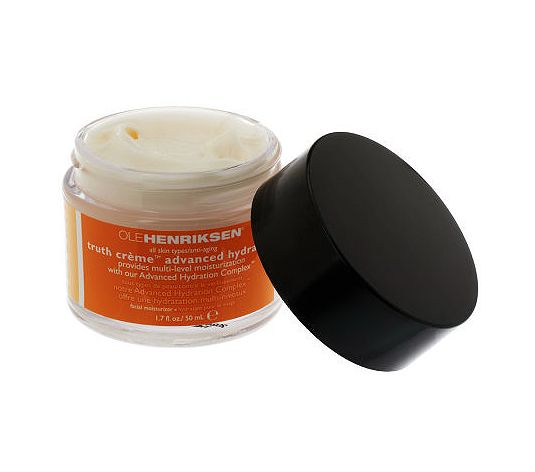 Ole Henriksen is releasing a new moisturizer in March.
Truth Creme Advanced Hydration
Providing multi-level moisturization in tandem with phenomenal antiaging benefits, Truth Creme not only helps brighten, but imparts a radiant glow with advanced hydration complex and vitamin C. Apply evenly to the face and neck in the morning and evening
I was given a sample of this from my recent purchase at Sephora. I'm pretty new to this brand but I've seen great reviews online. This creme is formulated for all skin types.
First off I have to talk about it's SMELL...
I'm especially picky about the scent of my moisturizers...or basically anything that goes on my face. This is going to be bias because I absolutely despise artificial orange ANYTHING :| ... Candies, handwashes, lotions ... you name it.
Unfortunately, this creme comes with a very heavy orange scent vanilla and I was instantly repelled after opening the package :S
Good news is..the smell gets lighter after a while. But ugh :\
I believe the entire Truth line of Ole Henriksen's products have this as a signature scent.
If you're a citrus orange lover - by all means........
The texture of this moisturizer is quite heavy and I would recommend using this at night only rather than as a daytime creme. 2-3 dabs of this around my face is enough since it's quite thick. It is quite moisturizing for my dry/combination skin and leaves the skin looking rejuvinated.
Not sure about the pricing of this product as it is not in stores yet but OH cremes usually retail around $50-65 for 1.7 oz (50mL). Bit pricey but considering that this is a natural product as labelled by Sephora, I think it is reasonable.
What qualifies as "natural"? Check out Sephora's standards
here
Overall I'll give this a 4/5 simply because of it's strong citrus scent .____. but if that doesn't bother you, this should be a great moisterizer :D