[REVIEW] Ezn Pudding Hair Color Smoky Ash Beige 6.12
By Kristine Lam - April 17, 2017
previous pudding hair color dye
in Ash Khaki, I decided to pick up a new color while I was at Olive Young in Korea! You can get this online from either
eBay
or
Gmarket
and locally at most Asian supermarkets (I've seen them at T&T or H-Mart here in Vancouver!).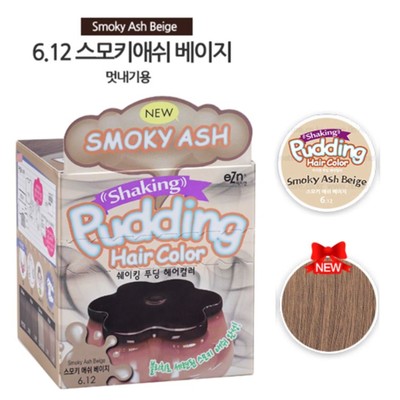 The Ezn Pudding Hair Color dyes seem to be the only ones that are doing ash tones right for box dyes! Most of the North American box dye (Revlon, L'oreal etc) formula's don't work for dark Asian hair.
With that being said, my hair has a large portion that has been bleached not only once, but twice! So keep that in mind when you are comparing results on my hair and yours if you decide to give this shade a go!
For details on how this applies, texture etc you can refer to my
previous post here
!
Before: Roots / Mid Section: Bleach processed x1 / Bottom section: Bleach Processed x2
Slightly brassy ash brown
And after:
The results speak for themselves! A cool tone smokey brown from a DIY box dye, it doesn't get any better than this. The color is a bit darker than what the packaging shows but keep in mind that ash tones will fade within a few washes and lighten. I do wish it would just stay like this though! The roots blended out quite nicely and the top-mid section is just a medium brown because it hasn't been bleached.
I will definitely try some of their other colors and probably repurchase this shade in the future! Hope you found this post helpful and thank you for reading!
Find me on
Facebook
|
Instagram
|
Tumblr